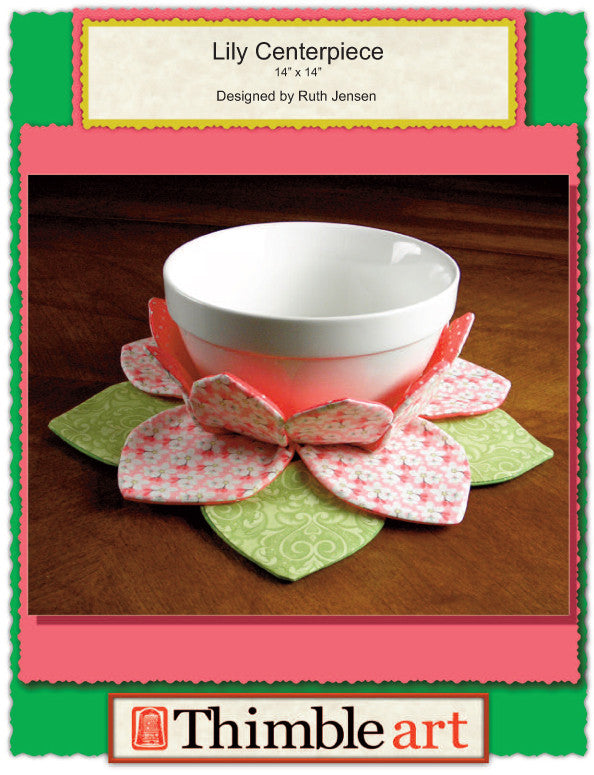 Lily Centerpiece
This beautiful Lily Centerpiece was inspired by Claude Monet's impressionistic "WaterLilies." The Lily can be made using a variety of colors--from vibrant to pastel. The pattern uses the same Fold-and-Sew technique as our other centerpiece patterns and is available as a $3.00 download.
My favorite attribute about Lilies is their purity. Though they are not endowed with the number of petals to compete with a rose, they catch your eye with simple, yet elegant beauty.  
Watch how to make this beautiful Lily Centerpiece here.