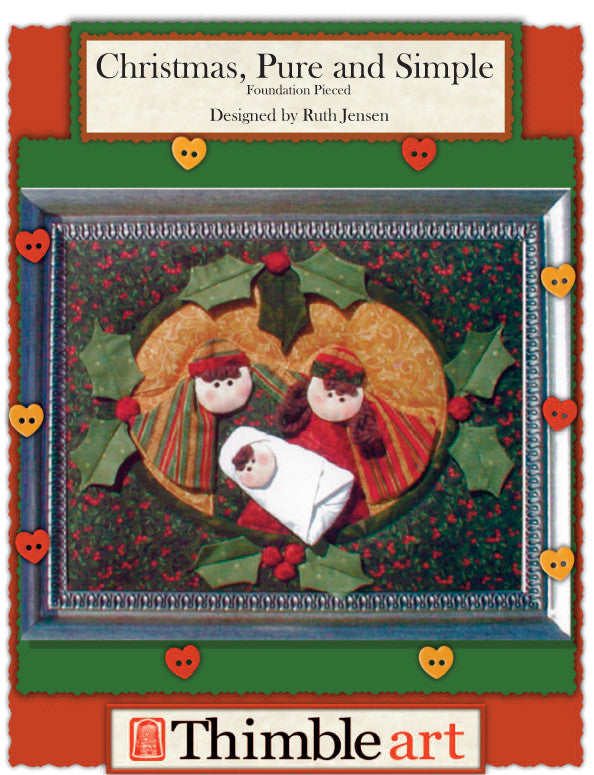 Christmas, Pure and Simple
This quilt pattern features a charming Nativity couple holding their baby. The dimension adds a delightful touch of texture and depth to the design. The couple is surrounded by an array of beautiful Ivy and berries, creating a sense of depth and dimensionality to the scene. The Couple are made with a method of Dimensional Paper Piecing and are particularly eye-catching, with their intricate detailing. Together, these elements make for a cozy and inviting Christmas scene that would be perfect for display in any home. Our video tutorial will be very helpful to show you how simple these methods can be.
Here is a video tutorial . Hope you enjoy it!