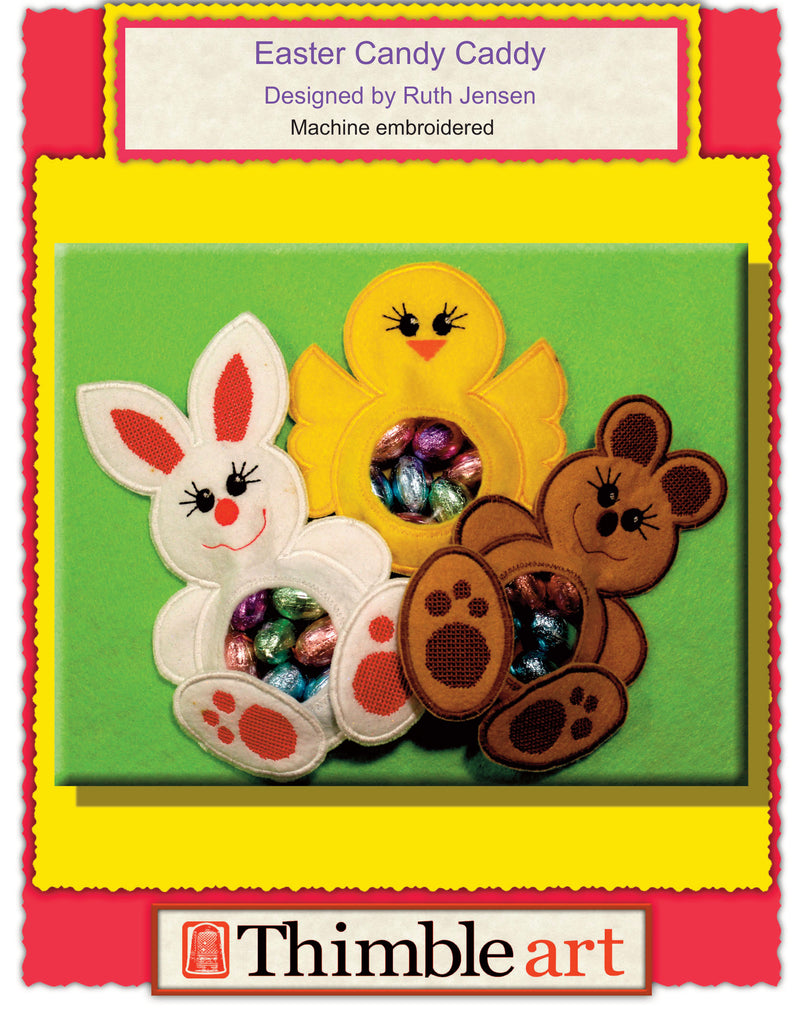 Easter Candy Caddy
This delightful candy caddy pattern is a perfect Easter keepsake that you can use year after year. It makes a wonderful gift for your loved ones, especially your darling grandchildren. You can even make a game out of it by hiding the little animal each night and allowing your child to take a candy each morning as a countdown to the big day.
The Satin Stitching on this pattern is exquisite, and the included video tutorial will guide you through the unique Free-Standing Machine Applique technique. In addition, a detailed pictorial instruction booklet is included in your download, which is available in your preferred language and can be accessed instantly through your email. The patterns are zipped, so below are videos to help you unzip them. It is really easy!
Please note that a large hoop measuring 6 1/2" x 11" or 145 mm x 250 mm is required for this pattern.
We have produced two videos to help you unzip these 7zip files. It is free and easy and works with all zipped files.
Email me if you still need help.
ruth@ thimble-art.com