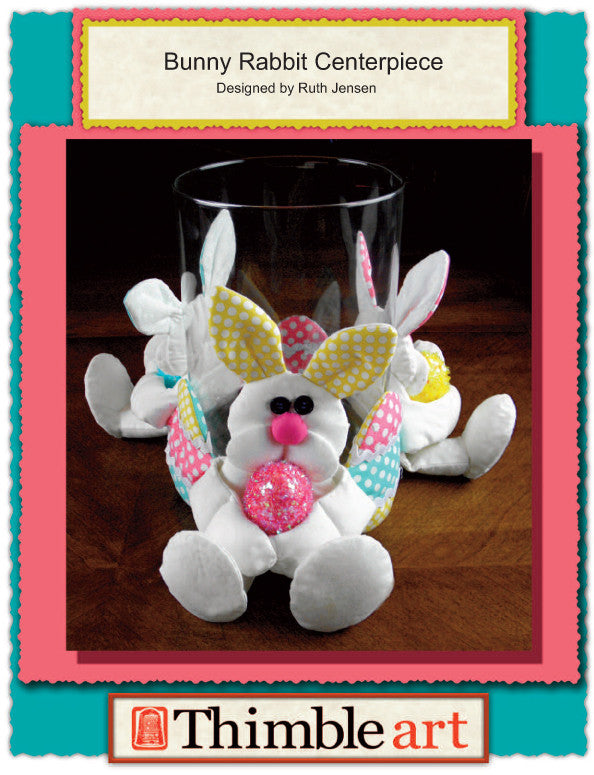 Bunny Rabbit Centerpiece
These festive, dimensional Bunny Rabbits make an adorable, eye-catching Easter centerpiece. They sit up-right and each embrace an Easter Egg or holiday treat. They are perfect for surrounding a jar or basket full of Easter candy and sweets for your little ones. 
Watch how these cute critters are made in a free video tutorial HERE!